The 45th brigade of the Iraqi Security Forces (ISF) is stationed at the areas around the Kaka'i villages in Daquq district, Kirkuk and the federal police forces take charge of the security apparatus of the center of district.
The security changes came into effect today, June 7, in which battalion 20 of the fifth brigade of the federal police is now in charge of the security apparatus in Daquq, a military source told KirkukNow.
"The 45th brigade of the ISF are no longer in the center of Daquq. They are deployed to the Kaka'i villages in Haftaghar areas," the source said.
The deployment of the ISF brigade to the Kaka'i villages coincided with the surge of insurgent attacks against the Kaka'i minority, who have evacuated five of their villages, also happening after the visit of the Iraqi Prime Minister Mustafa al-Kadhimi to Kirkuk, where he launched a major offensive to clean 17 villages from the Islamic State remnants, that were located in Daquq district- between Kirkuk and Salahuddin provinces.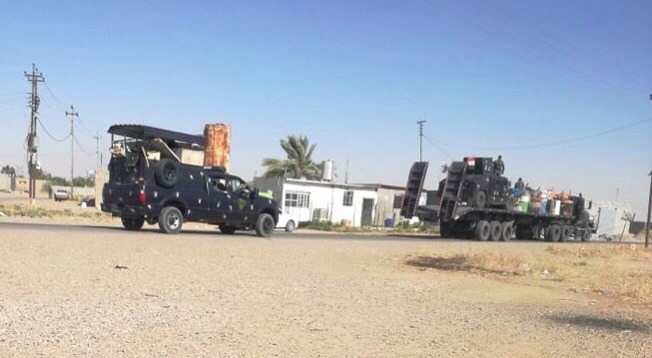 Earlier, KirkukNow published that the life and sources of income of the Kaka'i villagers in Iraq are endangered by insurgent groups, which have intensified their attacks particularly in the Kaka'i areas as Iraqi security forces enforce a curfew aimed at containing the spread of the coronavirus.
The security problems, which have stricken fear into religious minority communities over the past several months, follow changes in plans to implement a curfew in the Kirkuk administration with regards to a complete ban on travel inside the city of Kirkuk and between its administrative units.