Ivan Jabro, Iraqi Minister of Immigration and the Displaced, says that they are making efforts to facilitate the voluntary return of all IDPs and subsequently close down all the camps.
Each displaced family that returns to their home region will be receiving 1,500,000 Iraqi Dinars (about $1200) as incentive and help from the ministry.
Ivan Jabro visited several IDP camps in Duhok province. During her visit she said: "The plans to facilitate the return the displaced, needs big financial and moral support. The shrunk [national] budget, the delay in ratifying the 2020 Budget Law, and the large number of the displaced have affected the returning efforts."
During the ISIS war from 2014 to 2017, nearly six million people were displaced, and one million of them still haven't returned to their home towns and villages.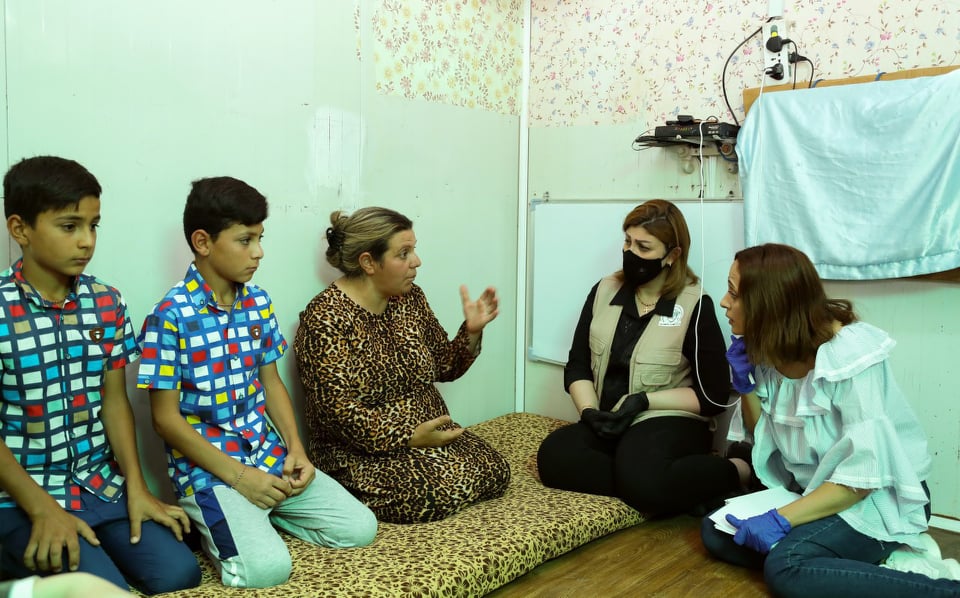 Jabro said that 500 billion Iraqi Dinars (about $420 million) from last year's budget was allocated for the provinces that were retaken from ISIS, "but unfortunately we haven't seen serious intentions for reconstruction in those provinces."
Lack of basic services, like electricity and drinking water, and the destruction caused by the ISIS war in the retaken regions are considered to be among the main hurdles standing in the way for the IDPs to return there.
Jabro also said that they are trying to remove those hurdles through reconstruction in those regions, restoring all services and assisting IDPs to return.
Within the Kurdistan Region of Iraq alone, there are more than 700,000 IDPs. Most of them come from Nineveh province. This according to official numbers from the Kurdistan Regional Government.