For the 18-year-old Instisar Hussein to get to school on a daily basis, she would've had to travel a distance of 15 km by bicycle and bus on partially dirt roads. Her family couldn't accept that and have told her: "Get married and build your own family, or stay at home to do housework."
Intisar and her family are displaced and reside at Rahim-Waraqa village since 2014. To be able to continue her education, she would've had to travel to the town of Kifri to attend a school opened specially for the displaced. But her dream (and that of tens of girls like her) were dashed by their families' patriarchal traditions when all the families in the village, numbering 18, decided to take their daughters out of school.
One day my family said 'girls should not go to school; they should either stay home and do housework or get married
"There is no school in the village and my parents couldn't afford the costs [to send me to the school in Kifri]," said Intisar, and added: "One day my family said 'girls should not go to school; they should either stay home and do housework or get married'."
But it seems that the issue is not only money. Because at the Rahim-Waraqa village, where all the residents are IDPs, the boys are still allowed to go to school by bicycle and bus rides.
47-year-old Lamia Abdallah, mother of three girls and four sons, who is among the displaced living in Rahim-Waraqa village, told KikrukNow: "I've taken out of school and married off two of my daughters who were 15 and 16. We couldn't pay for the [school] travel costs."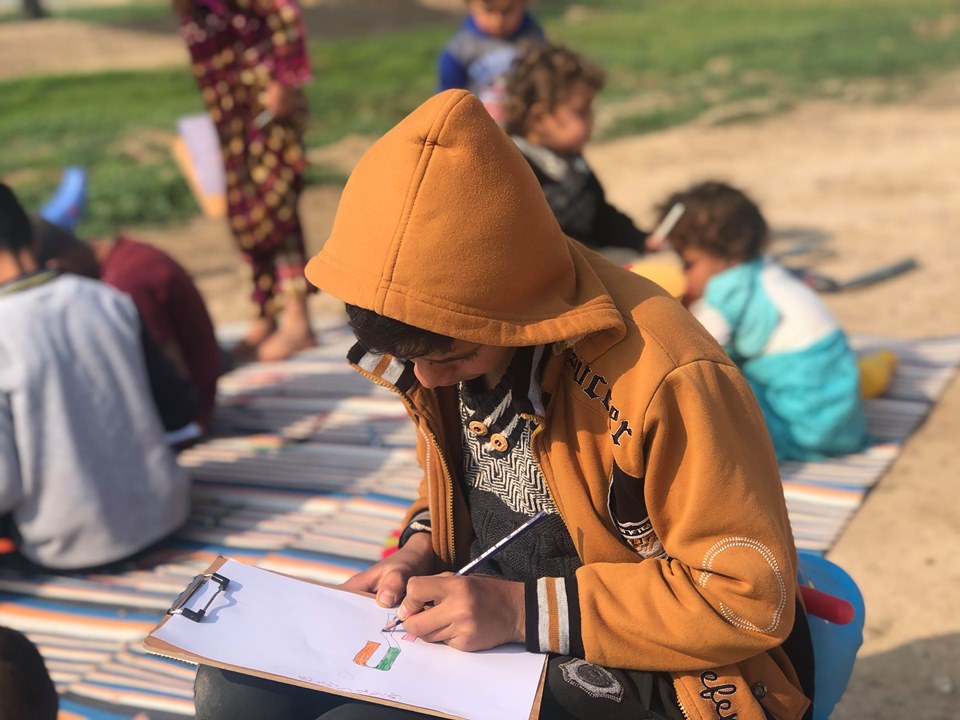 But Lamia has bought bicycles for her sons so they can attend school.
"For several years now, my sons travel to Dwanza-Imam village by bicycle and from there they take a bus to school," Lamia said.
The Rahim-Waraqa village is about 15 km from Kifri town.
Those 18 displaced families who live in that village have fled their homes in Diyala province, especially the Uzem area, and took refuge in Kifri district, where they live in poverty.
"We live in difficult financial conditions. My husband is a labourer and doesn't earn enough to cover expenses. There is also no clean drinking water in the village, neither a medical centre nor a school."
Article 34, section 1 of the Iraqi constitution, stipulates: "Education is a fundamental factor for the progress of society and is a right guaranteed by the state. Primary education is mandatory and the state guarantees that it shall combat illiteracy."
And Article 26 of the Universal Declaration of Human Rights stipulates that "everyone has the right to education."
With their decision to take the girls out of school and marrying them off, some of the families have forced their daughters into difficulties and a life of misery.
57-year-old Sabriya Muhammad says that she lets her three sons continue attending school, but not her two daughters. She too, says that they can't afford to send them to school.
I took my 15-year-old daughter out of school and married her off. I truly regret that a lot
Sabriya said: "I took my 15-year-old daughter out of school and married her off. I truly regret that a lot, because she has landed in great family problems, as she is too young to be able to take the responsibilities."
Due to the financial difficulties the displaced families find themselves in, the boys in village don't have it easy either. Mahdi Muhammad, deputy director of the school in Kifri that was opened for the IDPs, told KirkukNow: "They live in difficult conditions, their families can't afford paying for their expenses."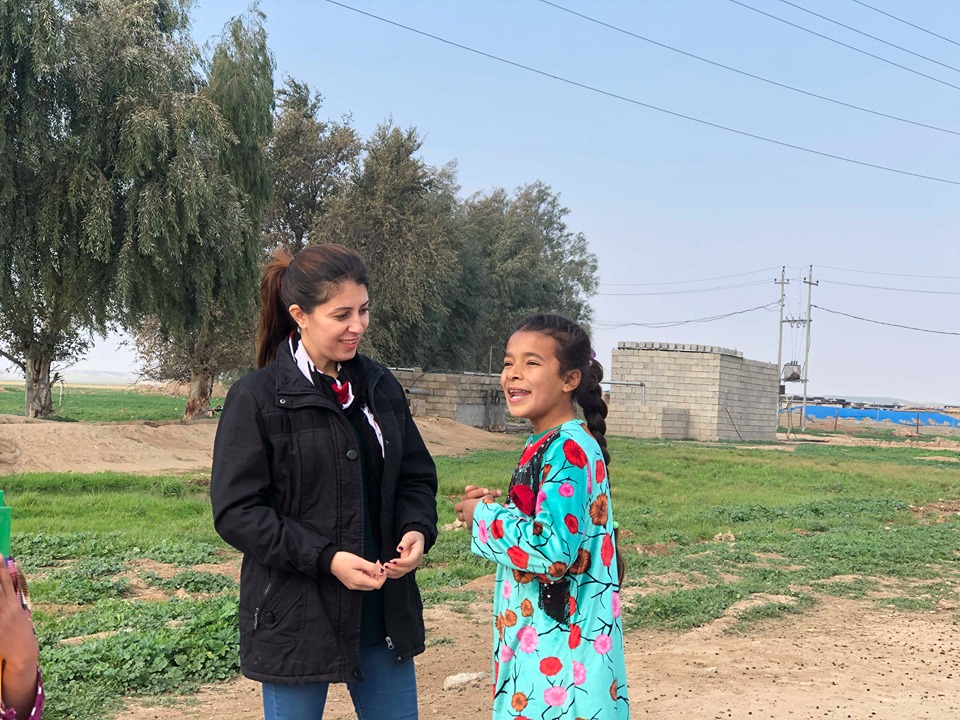 "The boys have to work next to attending school. And the girls are taken out of school; they either get married off, or stay home to do housework," Mahdi said.
According to Iraqi government numbers, for the 2017-2018 school year, there were 6,197,870 primary school pupils in Iraq (Kurdistan Region excluded), of those 3,286,712 were boys and 2,911,158 were girls.
Intisar, who is deprived of an education, still dreams of getting one and becoming a teacher, but what her family have told her "a girl is better off having her own family and home than to get and education," still resonates in her ears.