Nearly 1,000 worshippers flocked to visit the temple after its doors were opened for the first time in five months since the outbreak of the COVID-19 virus.
Luqman Mahmoud, the temple's PR person, told KirkukNow: "The temple was officially reopened for domestic and foreign visitors three days ago."
He stressed that anyone can now visit the temple, but they have to follow health instructions.
"The instructions are for every one's safety. About one thousand people have visited the temple today -Friday- alone."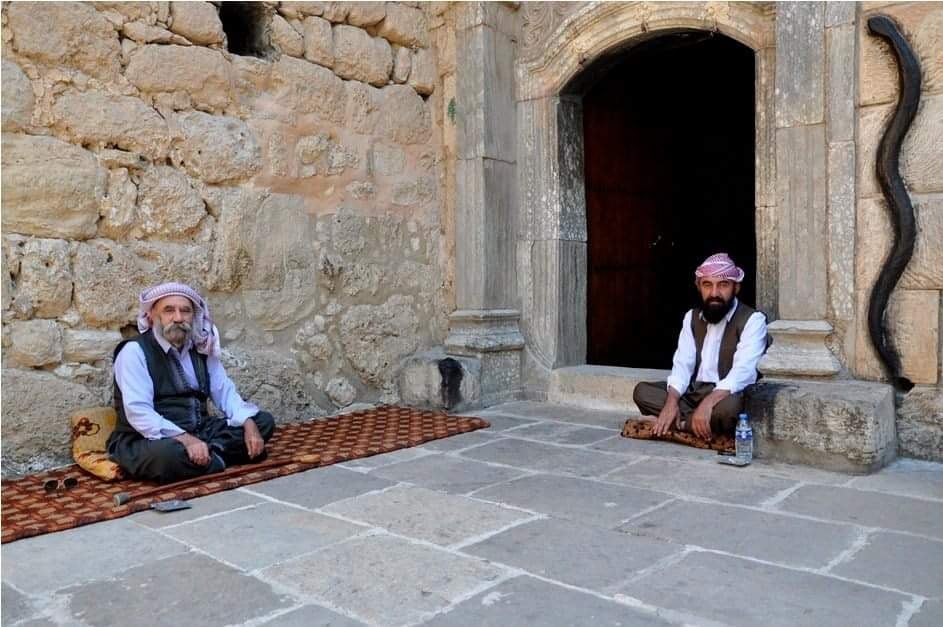 Lalish Temple is located in the Shekhan District of Nineveh Province. It is considered the most sacred Ezidi temple within Iraq.
All mosques, churches, temples and other places of worship were closed by the authorities throughout Iraq as part of the lockdown to halt the spread of the COVID-19 virus.