According to a source within the Kirkuk Administration, Kirkuk's Interim Governor Rakan Saeed al-Jibouri is prepared to appear in court for corruption charges involving a project for building 25 schools.
On 15 September, the Iraq's Federal Commission of Integrity issued travel ban orders for the Interim Governor al-Jibouri, the former Governor Najmadin Karim and 23 other officials on corruption charges.
The source, who is an official in the Kirkuk Administration and close to al-jibouri, told KirkukNow: "For that matter, Rakan al-Jibouri will appear in court to give his statements and present evidence on the issue."
the case has been conjured up by a political entity
"Stirring up this issue at this time is meant to hurt Rakan al-Jibouri and to besmirch his reputation, because he has nothing to do with that issue, which dates back to 2012," the source said and added: "according to information we obtained, the case has been conjured up by a political entity, just as the case of wasting two billion Dinars on expenses and food was conjured up and the governor went before a judge and presented the evidence."
Late August, the Integrity Commision confiscated a number of documents on the school building project, which is worth 58 billion Dinars (about $49 million).
The Integrity Commission says the documents show that the contracting company had tampered with the basic designs of the school buildings and changed their sizes, and that they also reduced the number of the buildings from 25 to 18. All without the approval of the authorities.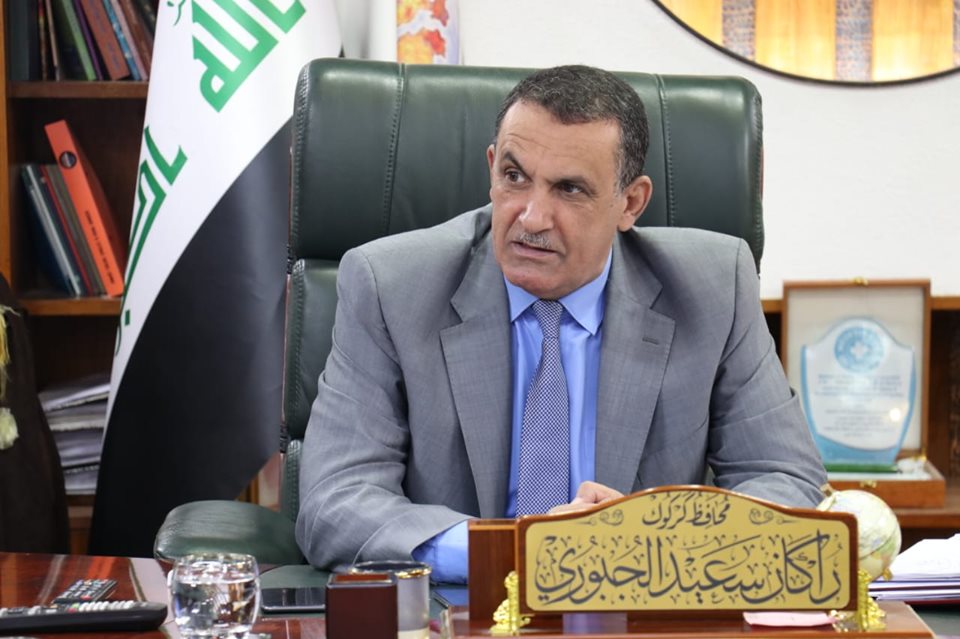 But the source from the Kirkuk Administration said: "al-Jibouri will go to court with the evidence and will present them. He is confident that the accusation will be retracted.
The contracting company and those who are responsible for not finishing building the schools belong to the same entity that conjured this up."