Iraq's Ministry of Migration and Displacement has closed all IDP camps in the provinces of Baghdad and Karbala. Closing the camps in Nineveh is next on the agenda..
The closures are within the framework of a plan to end displacement as all the regions have been retaken from ISIS.
The Minister of Migration and Displacement Ivan Jabro has announced in a press conference that all the camps in the provinces of Baghdad and Nineveh have been closed down.
In the previous days before the last stages of returning IDPs from those camps to their home regions was completed.
During the ISIS war between 2014 and 2017, about six million people were displaced. One million of them have still not returned to their home regions.
In a statement on 28 October, the Ministry said that 89 families from the al-Khazir camp were returned to their homes in Nineveh province.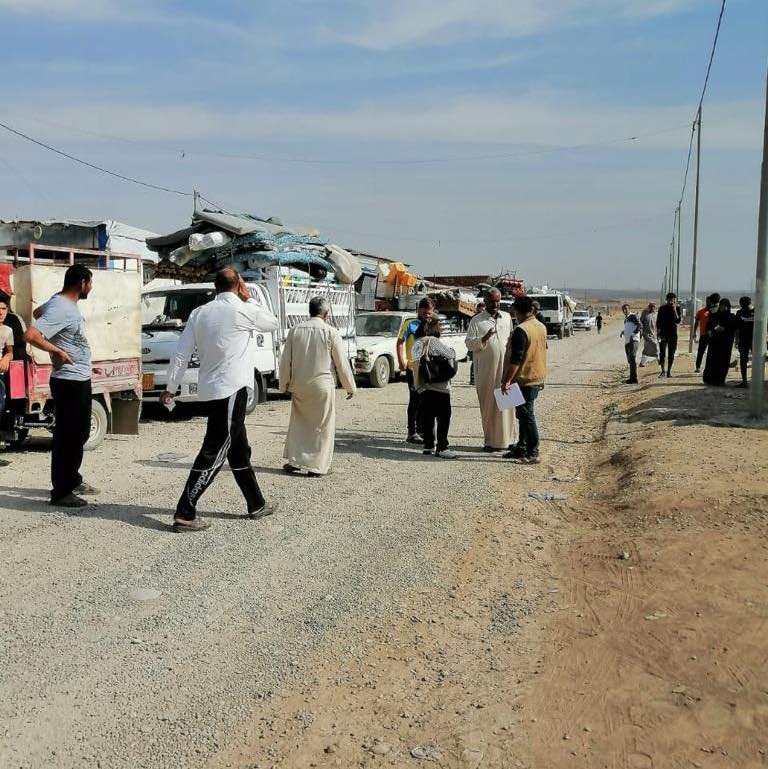 The Ministry grants each family that returns an amount of 1.5 million Iraqi Dinars (about $1,250).
450 other families from another camp (Sa'di Base) in Diyala returned to their home regions, according to the Ministry.
The Sa'di Base camp was also closed down after the last IPDs returned home.
On 30 October, the United Nations Assistance Mission for Iraq has in a statement acknowledged the efforts by the Iraqi government to return the IDPs and close down the camps, and requested that the returning process must be on a volunteer basis.
Lack of basic services like electricity and water, and the destruction due to the war have been hurdles in the way of IDPs to return to their home regions.
According to numbers from the KRG, there are still more than 700,000 IDPs in the Kurdistan Region alone. Most of them come from the Nineveh province.