An activist collective called Street Group in Kirkuk has filed a legal complaint against the governor, mayor of Kirkuk City, the committee of privately-owned generators and the municipality committees on two issues: the price of electricity feed and poor service of rubbish collection.
The group went to court yesterday (3 November 2020) to submit their statement on the legal complaint. They had previously filed another complaint at the special court of the Federal Integrity Commission.
The head of the group, Muhammad Jaleel, told Kirkuk that their first legal complaint submitted to the special court was neglected for "political reasons."
"The Integrity Commission has sent a letter to the acting governor of Kirkuk about our first legal complaint, but he hasn't even given an answer […]. That's why we were compelled to send the case to the courts once again," said Jaleel, adding that they have collected 1,000 signatures of residents from different neighbourhoods in support of the legal complaint.
the head of the Street Group, Muhammad Jaleel
"You can't just put aside the will of people who have been wronged."
The Street Group is formed by people from different classes and walks of life in Kirkuk; among them teachers, lawyers, labourers and civil servants. Their purpose is to put pressure on the local government to resolve issues related to daily life of the people.
"We expect the court to do its duty. If the court doesn't act in a just way […] how can the people trust in this institution?"
the government collects a lot of money for that, yet the streets and alleys are covered with litter and rubbish
Jaleel threatened that if the authorities fail to meet their demands, they will organize protests in all of Kirkuk's neighbourhoods.
The group is discontent about the set price of electricity feed from privately-owned generators, which they deem unfair to customers. The price is normally set at 10-15 dinars ($8.40 - $12.60) per 0.23 kWh/month, except for this month, which was reduced to 7,500 dinars due to protests.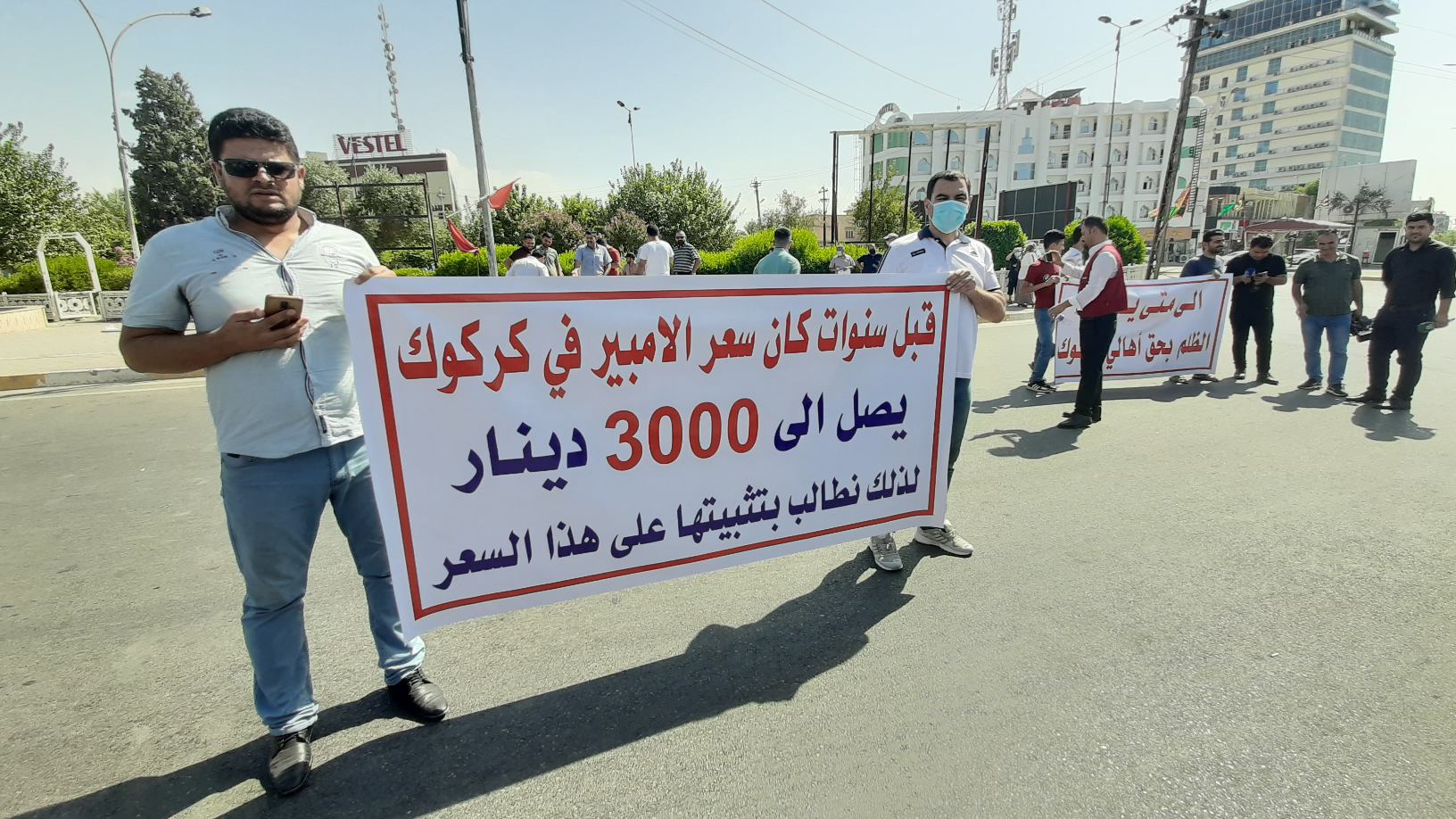 The group also demands the taking of a fee from residents for rubbish collection to be abolished, "because each month, the government collects a lot of money for that, yet the streets and alleys are covered with litter and rubbish," as the group members say.