The remains of 104 Ezidi victims of ISIS have been identified in Baghdad and will be handed over to their families.
The remains had been sent to Baghdad for forensic examination to determine their identities months ago. 62 others were previously identified.
The remains of hundreds of Ezidis have been sent to Baghdad, the latest of which were exhumed on 25 October from three mass graves.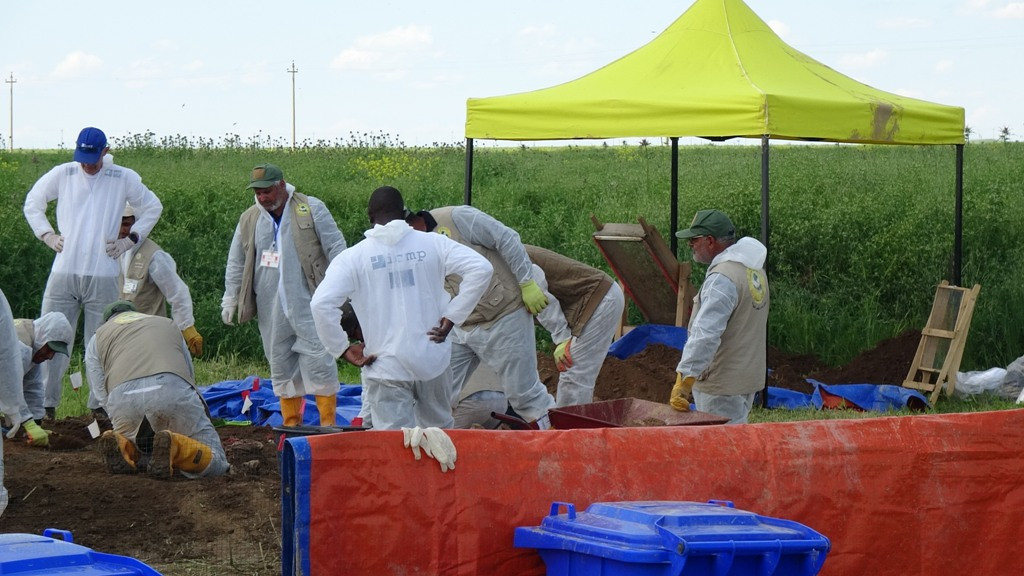 Falah Hasan, a member of the committee for collecting information on mass graves, told KirkukNow at the time: "124 bodies were exhumed from those three graves, most of which were females."
Most of the remains have been sent to Baghdad more than a year ago and have not yet been sent back.
Dauwd Murad Khatari, director of an organization representing families of the victims, told KirkukNow: "The remains of the 104 identified citizens will be handed over to their families before 31 January 2021."
Khatari added that the remains of the 104 individuals will be buried at a graveyard in Kocho village, which was built last year.
The excavation of mass graves in Kocho village started on 15 March 2019, and so far, the remains of nearly 500 victims have been exhumed in two stages.
According to numbers from Ezidi Affaires at the Endowment Ministry of the Kurdistan Regional Government, 2,293 Ezidis were killed by ISIS militants in August 2014.
So far, 80 mass graves have been discovered in Shingal along with dozens of single graves, all of which dating back to the time when ISIS attacked and took control of the district.