Late at night, instead of going home with 25,000 Iraq Dinars (about $17) as he is supposed to, 8-year-old Ahmad seeks help from a police squad.
Ahmad's father, who is bedridden, had threatened him to make 25,000 Dinars every day or face punishment.
Having endured his father's punishments previously, on the night of 9 January 2021 goes to the police and tells them about his ordeal.
Ahmad (a pseudonym KirkukNow uses instead of his real name to protect his identity) appeared in a video posted by a policeman on Facebook and said that he cannot go back home without that amount of money.
The family lives far below poverty level
"That child said that he must take home 25,000 Dinars. He hasn't managed to do that and can't go home," said Lieutenant Colonel Ghalib al-Jibouri of Kirkuk Police.
He added that they have immediately sent out a team and found Ahmad's home.
Ahmad and his family are IDPs (internally displaced persons) from Baghdad and have been residing in Kirkuk's Panja-Ali neighbourhood for three years.
"When we arrived at their home, we found out that his parents have divorced three years ago. His mother lives in Baghdad and has remarried. The child and his two younger sisters live with their father and their aunt," al-Jibouri said, adding that the family lives in a small apartment and far below poverty level.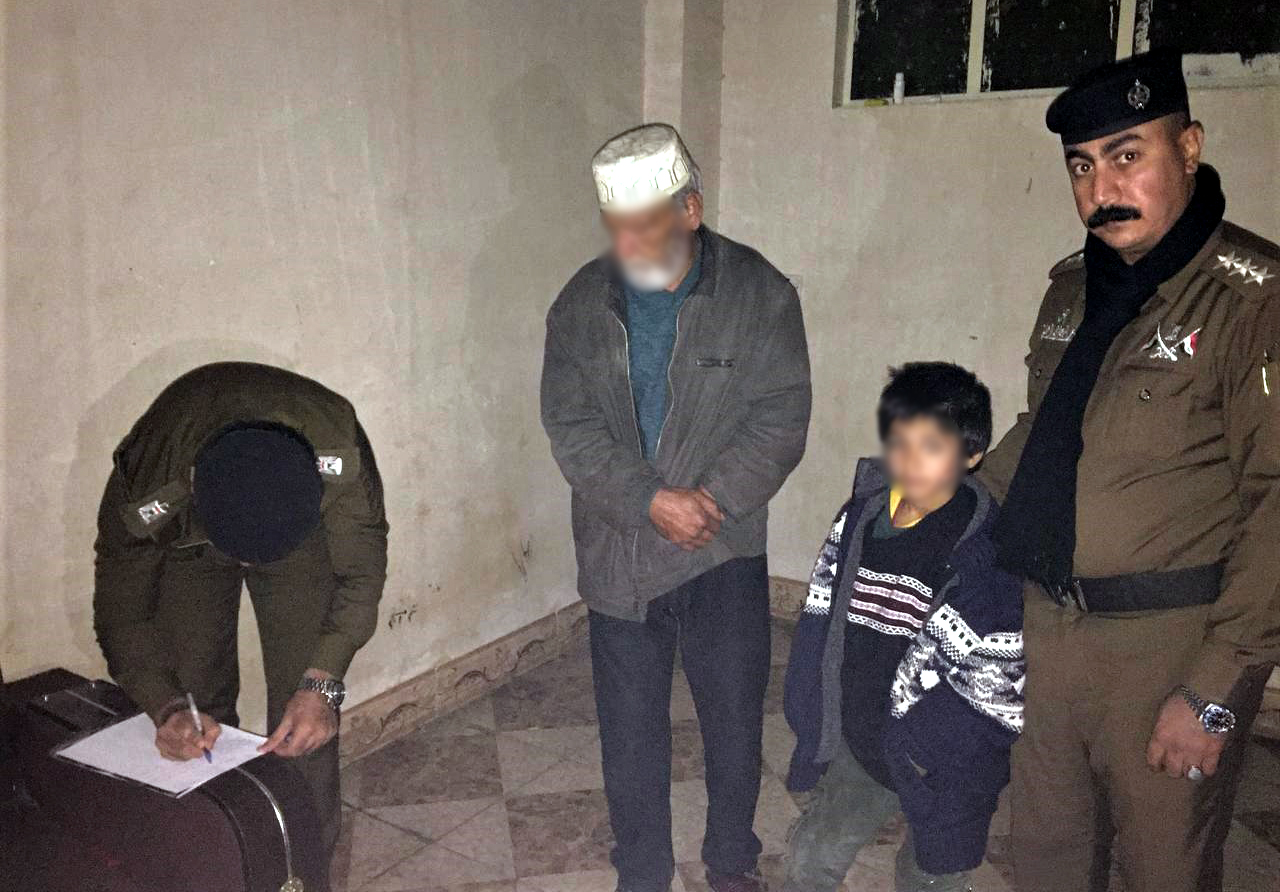 "The child's father has had two strokes, and his aunt has cancer. They both need constant treatment."
Ahmad's father has been interrogated by the police, but he denies the accusation.
Ahmad's father told KirkukNow: "I said this during the interrogation as well; my brother-in-law is aware that we don't make our son work. We have prevented him from working several times, but to no avails, he wants to work."
According to Iraqi laws, letting minors below the age of 15 is forbidden.
al-Jibouri said that Ahmad did not change his statements in the presence of his father, and that among the punishments he is threatened with is being kicked out of home.
Ahmad did not change his statements in the presence of his father
Several cases of child abuse have been registered in Kirkuk in recent months. In some cases, the culprits are left without punishments.
Al-Jibouri said that they have provided the family with some aid, and that a number of NGOs have said that they would assist them.
Ahmad was handed over to his family after the police made his father sign a pledge, which al-Jibouri says not forcing the child to work.
The police will be keeping an eye on the family to prevent any violation, according to al-Jbouri.