Abu Hassan sells incense in the spices bazaar south of the old town of Mosul, center of Nineveh province. Every day it takes an hour to cross the Tigris which divides Mosul into two parts due to the damage caused to Mosul bridges by the Islamic State in Iraq and Syria ISIS and the war against it.
"Before 2014, it took me only 10 minutes yet now it is completely different," said Abu Hassan, 48-year-old resident of Mosul. "We suffer a lot despite the retake of Mosul since years. What Daesh destroyed is still obvious."
Abu Hassan and over 4 million people of Mosul share the suffering of traffic due to damage caused to Mosul bridges.
"Population of Mosul is not in parallel to number of bridges usable currently."
 The five bridges downtown Mosul were all destroyed during reign of ISIS in 2014 to 2017.
The antique and al-Hirria were opened in 2018 under reign of PM Haidar al-Abaddi and the third one, Abu Tammam, was inaugurated earlier this year. The fourth and the fifth are to be rebuilt by specialized companies.  
63 bridges were damaged under Daesh, one of the darkest ages for Mosul.
"Daesh has destructed 57 bridges by IED while others were hit by airstrikes by the coalition or Iraqi war jets to cut the roads in the face of Daesh," said Abdul-Sattar Al-Habbo, director of Nineveh roads and bridges.
When Mosul was retaken, 90% of its bridges were smashed, including five bridges downtown on the Tigris and three on River al-Khawsar.   
"40 million USD were spent to rebuilt 54 bridges in Nineveh province and another 40 M is required to restore the 4th and 5th bridge of Mosul," Al-Habbo said.
Mosul ranks the second province of Iraq in terms of population following the capital Baghdad. Over 800,000 vehicles are registered in Mosul, said Colonel Haidar Karim, director of media and public relations of Nineveh Traffic Police.
Karim says it is true that infrastructure of Mosul was severely damaged and the traffic police has lost personnel "assassinated by Daesh yet the main challenge of traffic is the destructed bridges, once resorted the traffic issue can be solved."
Monitoring system of Nineveh traffic police is to be updated by installation of CCTVs, Karim added.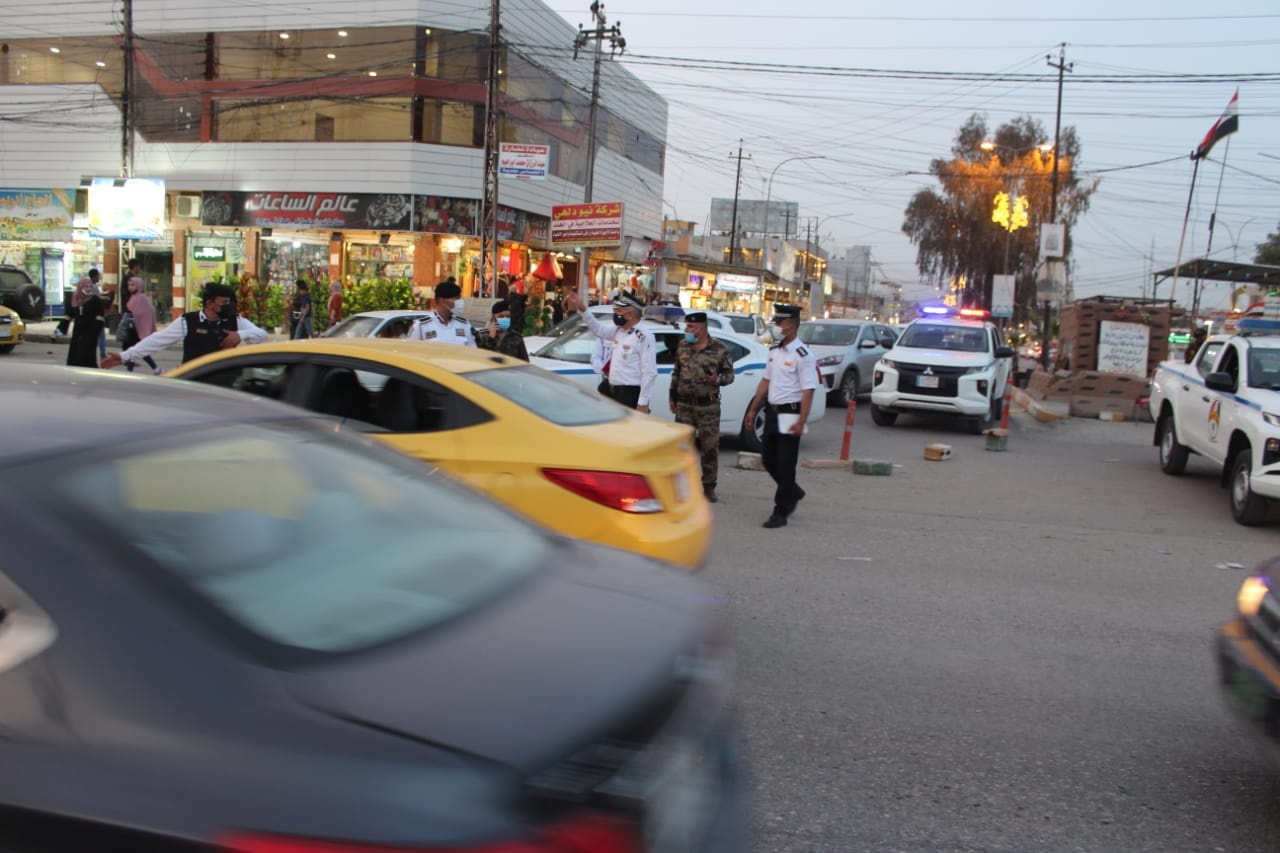 Researches has shown that reconstruction of the war-torn Nineveh province requires over $80 billion budget, a matter not priority to Iraqi authorities facing political and economic crisis, not to mention the Covid-19 pandemic.
In August 2014, the so-called Islamic State extremist group ISIS conquered Mosul, the second largest city of Iraq, center of Nineveh Northern Province. After three years, Iraqi, US, Kurdish Peshmarga fighters and other ground forces backed by an international anti-IS air force managed to retake the northern Iraqi city.
ISIS destroyed the landmarks of Mosul and what it has left standing was demolished by global coalition was to oust ISIS which persecuted ethnic and religious minorities, escalating tensions among different social groups within Mosul.
Abu Hassan says the traffic mess is "killing and hysterical" once you are in at the dawn of every day work.