An Ezidi candidate applied to run for Iraq's upcoming October parliamentary election has been rejected by the Independent High Electoral Commission IHEC for having a record and to appeal the order.
Khudeda Chuky, currently acting mayor of Sinuny sub-district of the Ezii dominant Shingal district, says IHEC has addressed him in a letter stating he has has been rejected by the federal commission of integrity, one of the filters that candidates for Iraqi parliament pass through.
"As an independent candidate, I have decided to run for parliament elections so other competitors whom know I am popular have fabricated these charges against me," said Chuky.
The 329-member house of representatives was elected in May 2018. The vote is held every four years, but the protesters back in 2019 have been demanding early elections.
Shingal is part of the electoral province three of the eight electoral provinces of Ninewa for 31 seats in the Iraqi parliament.
Several Ezidi candidates compete for the quota seat allocated for the Ezidi ethno-religious minority in the Iraqi parliament.
In 2018 parliamentary elections, two Ezidis made it to the Iraqi parliament in Baghdad, one of them is the quota seat for the Ezidis in Ninewa province, yet none of them represented Shingal, the center of the Ezidi region. The Muslim arab and Kurdish parties candidate Ezidi candidates to compete for the quota seat allocated to represent the war-torn ethno-religious minority.
Shingal, located 120 km west of Mosul, center of Nineveh province, up to 2014, ahead of attacks by so-called Islamic State in Iraq and Levant ISIL, used to be home to about 300,000 adherents of Ezidisim, an ethno-religious minority, and one of the disputed territories between Baghdad and Erbil.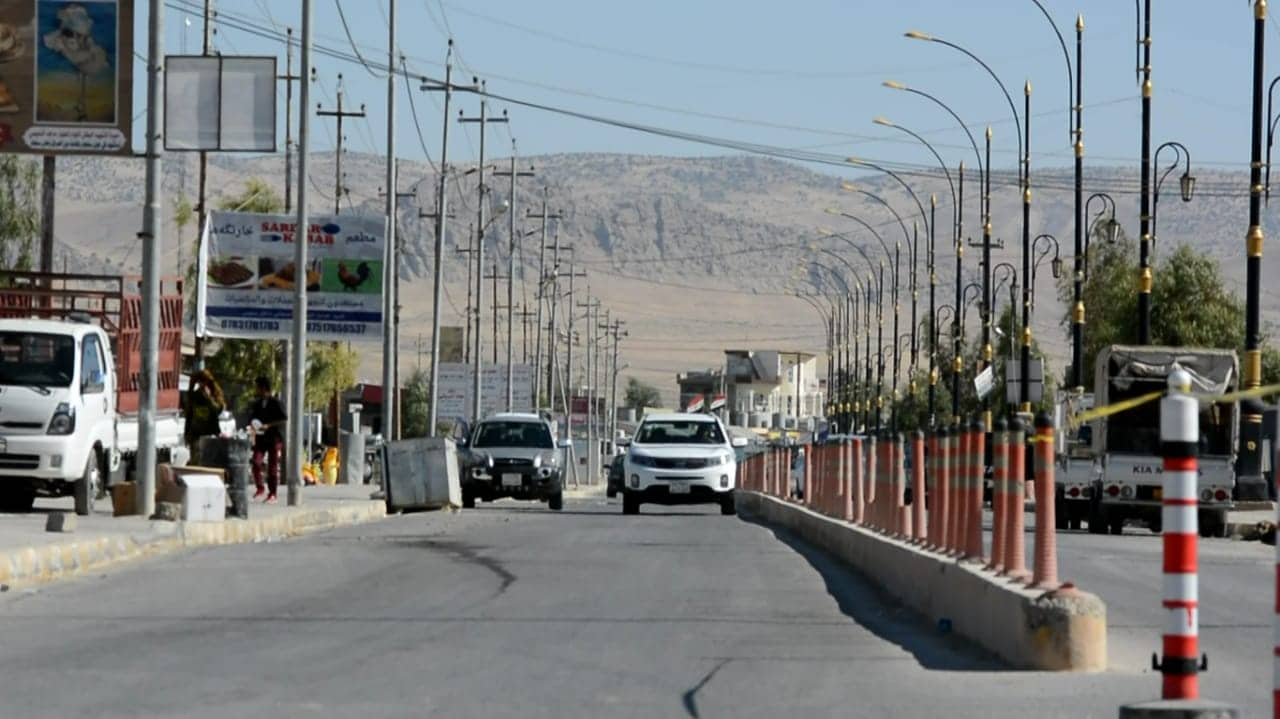 A local official in Nineveh office of IHEC said the candidate has been rejected by the headquarter of IHEC and appeal is inapplicable.
Chuky was sentenced by Nineveh court for six months in prison with suspension and financial penalty in September 2019 per law number 160 1983 for introducing himself as a government or military staff.
"Its people whom nominated me as mayo of Sinuny and I voluntarily took the position to serve people."
Chuky served as acting mayor of Sinuny since October 16, 2017. Following the return of Iraqi forces to Shingal, the elected mayor was displaced to Duhok northern province.
"I have already appealed IHEC decision, and once no feedback I will keep serving my people. I told court I am ready to leave my position once the elected mayor is back."
Seized in August 2014 by ISIS militants whom accused the Ezidis of being "devil worshippers," Shingal has been the scene of tragedy: a genocidal campaign of killings, rape, abductions and enslavement, and the surviving community fled to safer-heaven IDP camps in the adjacent northern Kurdistan region.
Out of half a million population, over 350,000 Ezidis fled Shingal to Kurdistan region and Shingal Mount. About 100,000 migrated to Europe, USA, Canada and Australia and over 100,000 are yet living in IDP camps in Kurdistan.
The complex texture of the security and administrative situation in Shingal is an aftermath of ISIS reign. In the Ezidi-dominant region of Shingal, only three thousand square km, Baghdad federal and Erbil regional governments compete to establish their rule: three local administrations want to administer the district, and eight different security forces are deployed, some loyal to Baghdad, others to Erbil.
The militant groups are Iran-backed Shiite Popular Mobilization Forces PMF, Shingal Protection Units (YBSh) and Ezidkhan Asayish which are pro-PKK (Kurdistan Workers' Party fighting Turkey and controlling some regions in Iraq), local Police, Iraqi army, Ezidkhan Peshmerga and KRG's Peshmerga (Kurdish fighter).