Kirkuki drivers doubt the new instructions to close public stations which distribute subsidized gas per coupons following the precautions for the third wave of Covid-19 pandemic.
Night curfew imposed since February was eased lately yet it has been resumed, forcing the gas stations to close at 8 pm instead of 10 pm, a procedure the drivers believe it's in the interest of private petrol station which sell gas for higher prices.
Kirkuk local administration blames the hours-long queues for higher demand on gas from neighbor cities and night curfew.
Kirkuk province lately has decided each private vehicle to receive 40 liters of gas a week per coupons and 80 for taxis, a liter for 450 Iraqi Dinars IQD ($30 cents) from the 22 state-run petrol stations.
The process was quick and smooth up to few days ago since every driver could fuel his vehicle in few minutes. Cars are piling in petrol stations in the lst days.
Jiwanro Sardar, a Kirkuki driver, said he was waiting in the station of Sharqiya for an hour due to high demand on subsidized gas in public petrol stations.
"I think it's deliberate to make traffic in government petrol stations in order to force people to resort to private petrol stations."
There are about 40 petrol stations in Kirkuk province. Part of it has direct contract with North Oil Company which provides them petrol with the same cost it provides to the public. In turn they add a small margin of 3-4 cents.
Other private petrol stations which are mainly unlicensed and affiliated to senior political, security and admin local officials claim they import fuel from aboard, alike the ones in Iraqi Kurdistan region, and sell it for IQD725 (50 cents).  
Sardar doubts the current situation is in the interest of private stations owned by local officials.
"725 IQD (per a liter) is too costly for us and we can't fuel in the private stations so we ask the government to monitor the public stations," he added.
The subsidized petrol policy is followed since many years in Iraq which had a central state run policy up to 2003, when Saddam Hussein was ousted.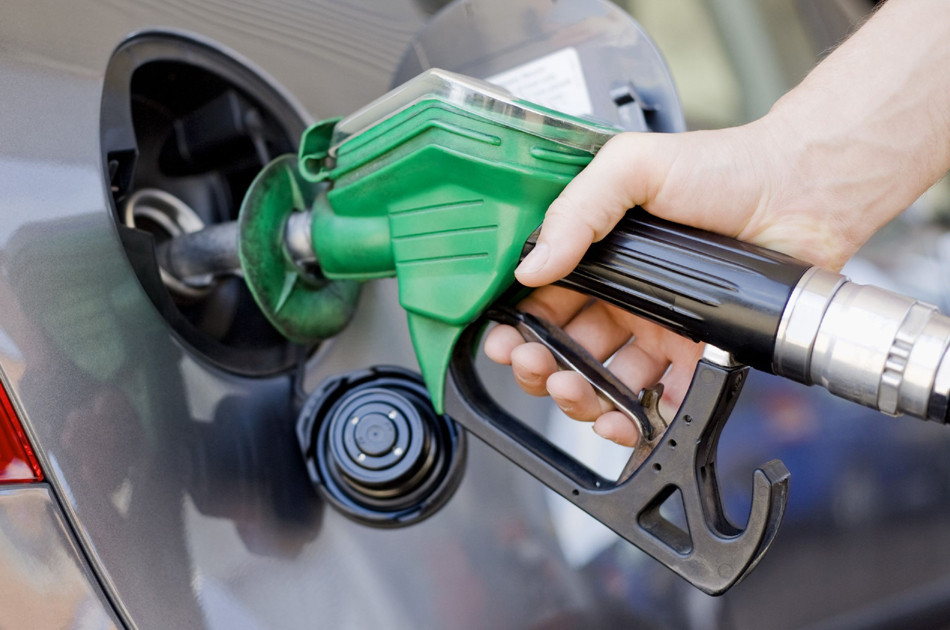 Kirkuk public stations were operating from 8 am to 10 pm now reduced to 8 pm per instructions of Kirkuk Crisis cell as part of night curfew to curb Covid-19 which was valid for one night only while petrol stations still stick to it.
Samir Atwan, a taxi driver, said "it takes him two hours to get 40 liters of gas because the stations are crowded. It used to open till 10 pm but now they shut at 8 pm."
Kirkuk administration plans to boost Kirkuk share from Baghdad in order to cover soaring demand on gas.
State-run office of oil derivatives' distribution provides public and private stations with 1.1 million liters of gas a day. The director of the office is in Baghdad to address fuel shortage and top up Kirkuk portion into 2 m, Ghasan Wadi, media manager of the office said.
"Any vehicle passing through Kirkuk from the middle and south of Iraq to Kurdistan region fuels his car, a burden on Kirkuk share," he added.
Since 1991 uprising, the Iraqi Kurdistan Region IKR follows private petrol station police where companies are allowed to import oil products and sell it to the private stations and no public station is subsidized.
Lately each liter of gas has become 10 cents costlier in the IKR due to new taxes on import of fuel to fund the Kurdistan Regional Government budget deficit and jump in crude oil prices.
 Drivers from other provinces buy fuel coupons traded in the black market in order to guarantee getting subsidized fuel.
The local administration has decided to allow two public stations to operate up to midnight, effective from June 26th.
The oil rich city of Kirkuk, Iraq's second largest oil reserves, is ethnically a mixed province of 1.2 million Kurds, Sunni and Shiite Arabs, and Turkmen. Kirkuk, 238 kilometers north of Baghdad, has long been at the center of the disputed territories between Baghdad and Erbil.