About ten candidates compete for each single seat in the Iraqi parliament in the disputed territories where fierce competition is expceted especially in Ninewa province.
The Independent High Electoral Commission IHEC in Iraq has determined the numbers for each nominee for the upcoming October parliamentary elections in a draw on July 7th.
Iraqi parliament has changed the election system from provinces into electoral districts where 19 provinces are divided into 83 electoral districts. Out of 40 million population, 25 million eligible voters run to the ballots to elect only 329 members into Iraqi parliament out of 3,234 nominees.
Heat race in Ninewa
The province of Ninewa has 31 seats in the Iraqi parliament, 8 for women and 4 for the minorities. Over 2,330,000 voters choose out of 401 nominees.
Qasim Mohammed, director of Ninewa IHEC office, said the draw for numbers was by a machine not manual.
140 stations were allocated for registration and update of documents of Ninewa voters and 750 ballot stations for October 10th elections.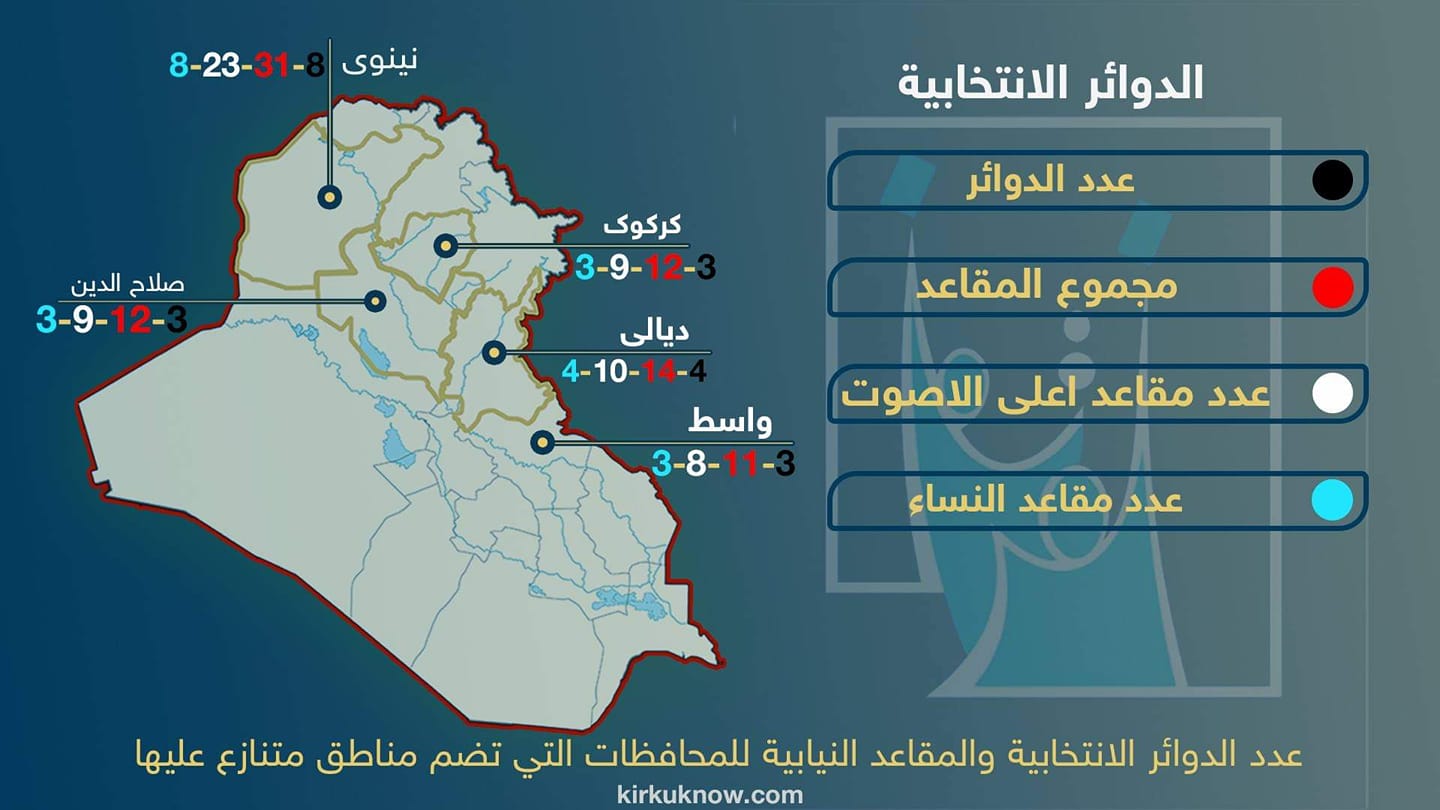 Decline in number of candidates in Kirkuk
About 1.011 voters in Kirkuk nominate 12 candidates to Iraqi parliament, three of it for women plus a seat for the Christian community.
Out of 130 competitors, 33 of them are women divided into the three electoral districts and 315 ballot stations.
Louai Arkan, director of IHEC Kirkuk office, said the process was supervised by a judge and the United Nations. "We hope all other stages of preparations for the elections will pass smoothly and approved by all parties."
Two candidates in Kirkuk were disqualified and 15 others quit the race ahead of the draw for number of nominees.
The northern oil-rich city of Kirkuk, located 238 kilometers north of Baghdad, is an ethnically mixed province for 1.2 million Kurds, Sunni and Shiite Arabs, and Turkmen. It has long been at the center of disputed territories between Baghdad and Erbil.
IHEC declared that 25 million voters select only 329-memberv3,243 candidates for the house of representatives which was elected in May 2018. The vote is held every four years, but the protesters back in 2019 have been demanding early elections.
The fourth electoral district of Diyala province 
Four million of Diyala voters are distributed over four electoral districts to vote for 14 seats, four allocated for women quota, out of 164 nominees.
About 200,00 to 250,000 voters of electoral district four from the mainly Kurdish towns of Khanaqin, Qaratapa, Sadiya, Hamrin, Kifri suburbs and Jalawla are to vote for 35 candidates.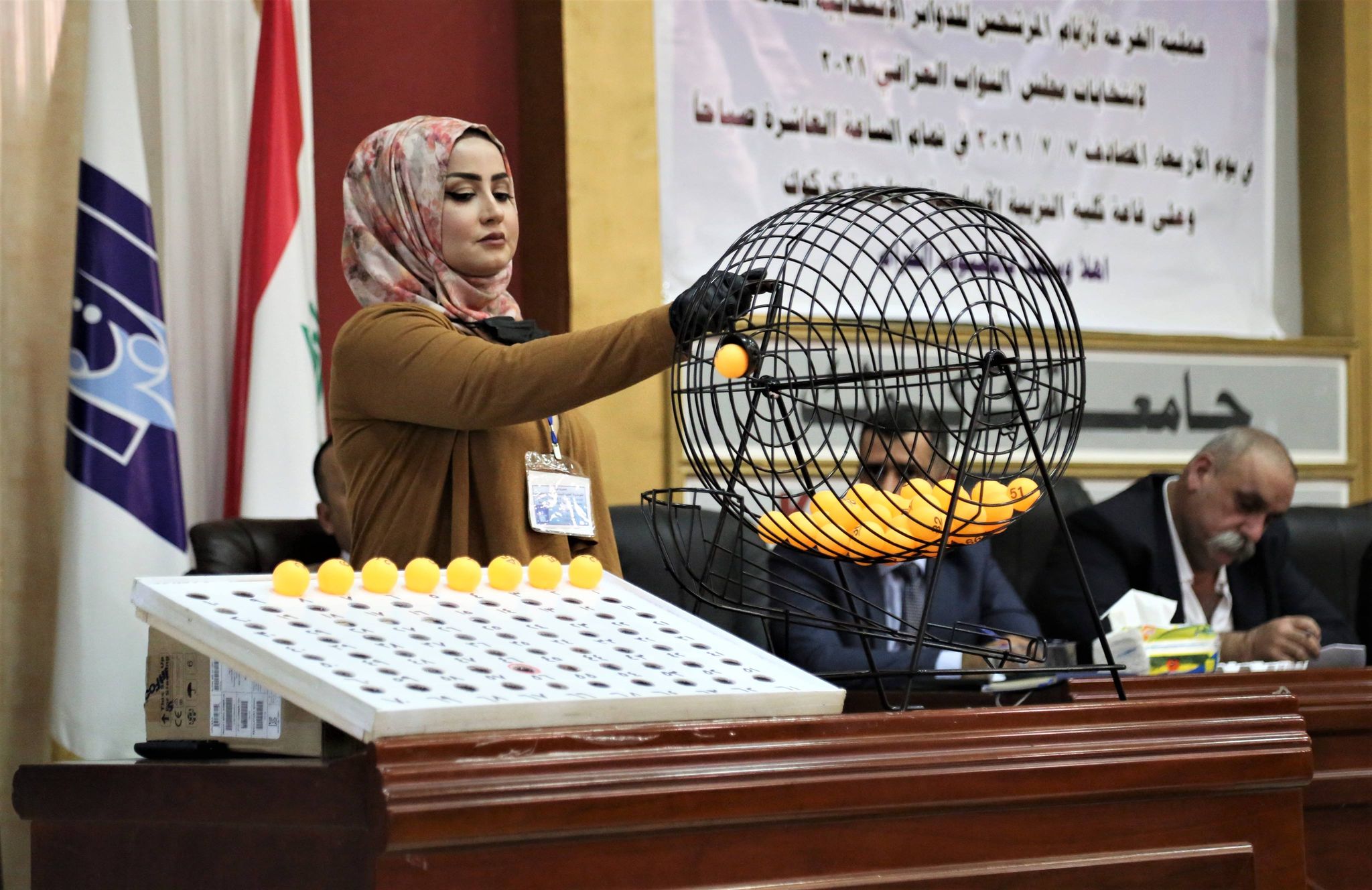 Salahaddin Province: Half othe candidates are women
Ove one million voters of Salhaddin province are voting in three electoral districts for 12 seats for which 194 nominees compete, 61 one of them are women.
The district of Duz Khurmatu is the only disputed town of the province where 150,000 people choose among 62 candidates.
Seats of quota for the minorities
Iraqi parliament has allocated nine seats for the ethnic and religious minorities for which 65 candidates compete. 34 Christians joined the race for only five seats.
The Sabean Mandeans have one seat for which 8 nominees have been registered and the same for the Shabak while 7 Ezidis compete for their sole seat.
The 329-member house of representatives was elected in May 2018. The vote is held every four years, but the protesters back in 2019 have been demanding early elections.