The main source of water for tens of the villages of Mount Shingal of Ninawa has dried up completely leaving hundreds of villagers and IDPs seeking alternatives for drinking water and irrigation.
The Ezidi farmers are worried about their tobacco farms which mainly depend on Pira Khay spring that has stopped watering the locals since a week.
"The only source of water for us was Pira Khay spring which is unfortunately dry now while we are supposed to water our tobacco continuously which most of it has ruined due to draught," said haji Khalaf Darwesh, a resident of Kulka village on Mount Shingal, only 100 meters far from the spring.
Darwesh is disappointed since the source has never let him down in the past. "We want either to provide water for us or compensate us."
Ezidis are an ancient and secretive ethno-religious minority whose faith has long left them as targets for persecution. And for centuries, the 4,800-foot-high and almost 100-km-long Mount Sinjar has served as a refuge for Ezidis fleeing genocide at the hands of the extremist militants of Islamic State in Iraq and Syria ISIS back in 2014.
Down at the base of the mountain, entire neighborhoods in the town of Shingal were destroyed in the U.S.-backed fight against the Islamic State in Iraq and Syria ISIS.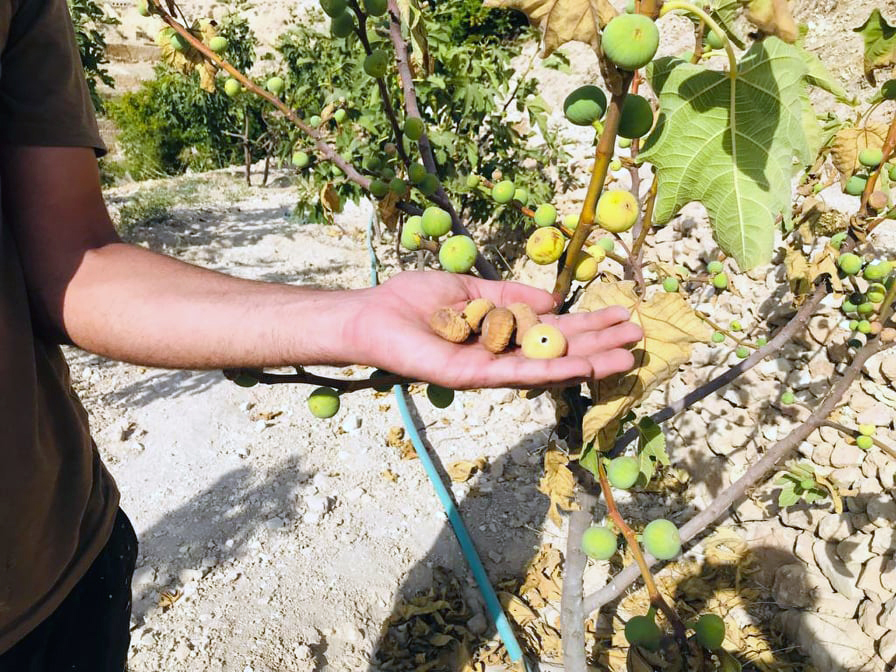 The farmers cannot tell their losses yet since the main source of water has dried suddenly.
Daud Ali Khalaf, resident of Karsy village said he has planted three 0.3 hectares with tobacco and has got 150 trees of fig in his farm, all relying on water from the dried spring.
"We are suffering big losses. All our efforts for a year have gone in vain. That spring was supporting farming for more than one hundred families," Khalaf sobbed.
Last winter rainfall was low compared to the previous years, one of the big challenges all over Iraq in the peak of baking summer.
There are some other springs on Mount Shingal but it can't provide all the needs, Khalaf added.
Other sources of water for the mountain residents are some small springs and water wells by tankers.
Shingal, located 120 west of Mosul, on the border of Iraq-Syria, is home to the Ezidi minority targeted by IS and one of the disputed territories between Baghdad and Erbil. 
Seized in August 2014 by ISIS militants whom accused the Ezidis of being "heretics," Shingal has been the scene of tragedy: a genocidal campaign of killings, rape, abductions and enslavement, amounted to genocide lately acknowledged by parliaments of Belgium and Netherlands.
The surviving community fled to safer-heaven IDP camps on Shingal Mount and in the adjacent northern Kurdistan region where tens of thousands still live in tens of camps for Internally Displaced Person IDP.
IS fighters have seized large swathes of northern Iraq in August 2014, forcing tens of thousands of people from religious minorities to flee their homes.
An estimated 20,000 to 30,000 people remain trapped on Mount Shingal without food, water or shelter, said the United Nations UN then.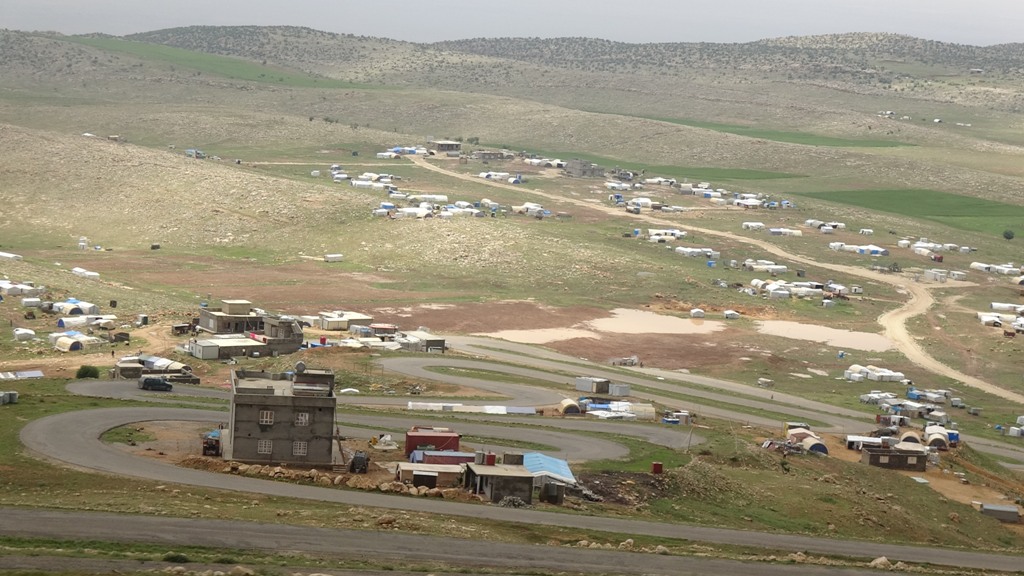 The war against Daesh gave a blast to infrastructure of Ninewa in general and Shingal region of the Ezidis in particular.
Barakat Essa, manager of planting in Sinuny sub-district of Shingal said the water of the Pira Khay spring is running and not stored "and unfortunately now it has stopped due to poor rainfall and drilling wells in a sporadic way around the spring.
Four other springs have dried up in the last few months in Sinuny.
"The sole solution is building a dam," said Essa, asking for compensating farmers suffer losses due to draught and supplying them with water.
Still hundreds of Ezidi families live in both IDP camps Sardasht and Mount Shingal.
"Pira Khay was the symbol of the mountain and played big role in rescuing thousands of Ezidis fleeing Daesh."