The Internally Displaced Person IDPs, mainly based in 26 camps in Duhok Northern province, are concerned their votes will not get counted alike May 2018 elections in which most of the IDPs were deprived of ballot or votes lost.
The IDPs have the right of ballot on special ballot day allocated for security forces, IDPs and prisoners. On special ballot day due on October 8th, 120,000 IDPs go to ballots.
"Who can guarantee us our votes won't be lost this time as well? Verbally they say tight procedures are followed but we are afraid this won't happen at the end," said Mansia Haji, an IDP of Sharia camp.
Haji used to live in the sub-district of Sinuni next to Shingal district.
Shingal, located 120 west of Mosul, on the border of Iraq-Syria, is home to the Ezidi community targeted by ISIS in August 2014 and one of the disputed territories between Baghdad and Erbil. 
Out of 500,000 Ezidis, 100,000 migrated abroad and about 200,000 are still living in the IDP camps in Iraqi Kurdistan Region IKR.
Who can guarantee us our votes won't be lost this time as well?
Majority of IDPs in Iraq are based in Duhok Northern province. Over 69,000 IDPs, mainly Ezidis, will vote in 31 ballot stations, 22 of it are located inside the camps, per the official records of the Independent High Electoral Commission IHEC to KirkukNow.
Haji has been kicked left and right between several registration stations in order to get her electronic voting card, the official document required by IHEC for each voter.
"In Sumel, they asked me to go to Shingal. There, they told me to go back to Sumel." Haji was frustrated and lost hoped in voting.
KirkukNow follow up for elections among IDPs back in 2018 found out that out of 450,000 IDP voters, half of them could not vote due to many barriers such as lost IDs, security challenges, easy access to ballot stations and partisan intervention.
Those who managed to vote has lost their votes due to frauds in the stations by the political parties and other issues.
The new electoral law ratified last November, a key demand of October 2019 demonstrators, has shifted Iraq's 18 provinces into 83 electoral districts in order to prevent parties from running on unified lists, which has in the past helped them easily take all the seats in a specific province.
Instead, the seats would go to whoever gets the most votes in the electoral districts beside a women candidate as quota from each district.
The 329-member house of representatives was elected in May 2018. The vote is held every four years, but anti-Iran protesters have been demanding early elections, scheduled on October 10th.
In the last elections, IDPs were allowed to vote per their electronic cards, biometric cards and conditioned voting particularly for those who lost all their IDs and documents due to IS attacks.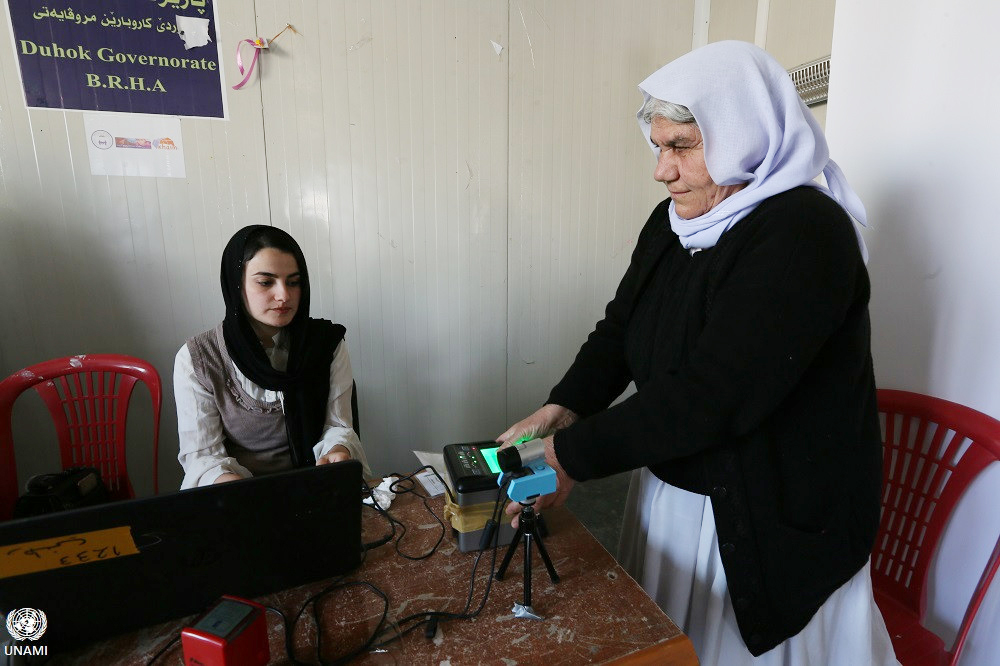 Part of the IDPs lost trust in the political process and empty words by the political figures.
IHEC says that 85% of the IDPs collected their updated voting cards and has the right to vote in 86 stations in 17 Iraqi provinces.
Following Duhok, there 25,000 IDPs in Erbil, capital of Iraqi Kurdistan Rgion IKR, 11,000 in Sulaymaniyah, about 4,000 in Anbar, 1,500 in Najaf, and 714 in Ninewa province, IHEC figures show.
"We have 80,000 IDP voters in Duhok while headquarter in Baghdad says there are only 69,000 as records of new eligible voters have not been updated yet" said Mahmoood Husameddin, media manager of IHEC Duhok office.
The IHEC in Duhok has updated records of the IDPs in 23 registration stations, 13 inside the camps.
The guarantee for IDP votes to be counted is voting via biometric card
"The guarantee for IDP votes to be counted is voting via biometric card and smart devices are another guarantee," Husameddin added. 
The IDPs registered in their hometowns can vote their and all necessary logistics prepared, he added.
The spokesperson of IHEC Jumana Ghalai told KirkukNow IDPs can vote only by showing the new biometric cards as old ones were cancelled.
Ghalali added efforts were mounted to guarantee transparent elections as there are 250 international observers, 500 local and 133 international journalists and hundreds of locals.
The political parties have registered over 42,000 monitors, she added.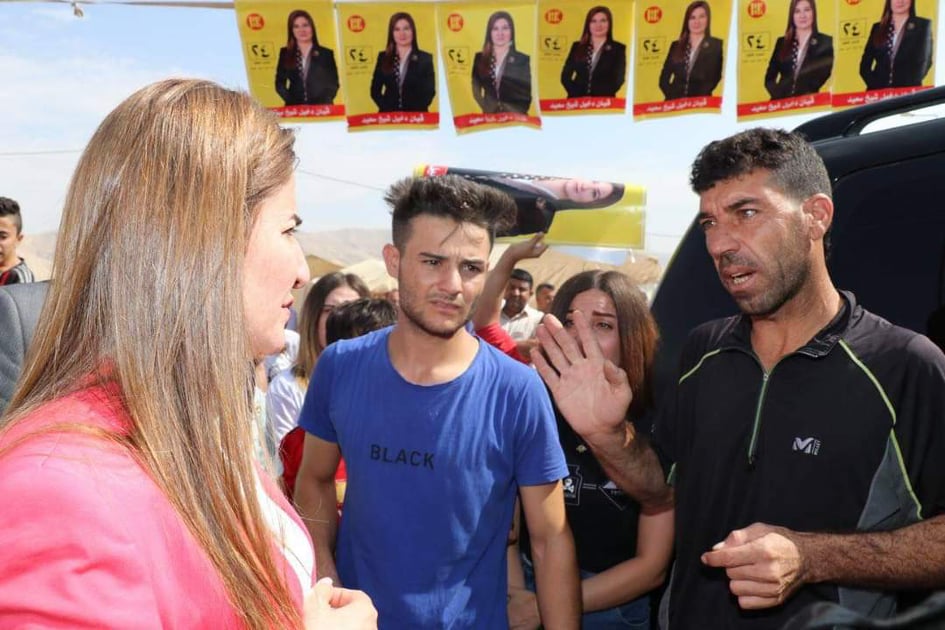 The IHEC has allocated one voting station for IDPs out of IKR which is in Jad'a camp in Gayara of Ninewa province.
"There are only 714 voters registered in Jad'a camp," said Qasim Mohammed, media officer of IHEC in Ninewa.
The Iraqi government has shut all camps all over Iraq except Jad'a and 26 others in the IKR.
It is hard for them to go to Shingal or Ninewa
The Kurdistan Regional Government KRG said it has made all efforts to make voting easier for the IDPs.
Karwan Zaki, media manager of Joint Crisis Coordination JCC in charge of IDP camp affairs, said all preparations done for the IDPs.
"We will do all our best all IPs over 18 to vote in Duhok or its suburbs because it is hard for them to go to Shingal or Ninewa due to the long way they have to cut or the expenses," Zaki said.
"We will do our best for the process to be free of fraud and transparent."
Out of 40 million population, 25 million eligible voters run to the ballots on October 10th to elect only 329 members out of 3,249 candidates into Iraqi parliament out of 3,234 nominees.
Out of 25 million voters, only 17 million have updated their records while  only 15 million voters collected their voting cards.