After sending a sizable Federal Police force to Shingal, the Iraqi Federal Government has decided to remove all flags of the armed factions and political parties inside the district, as part of the implementation of the first phase of the agreement recently signed between Baghdad and Erbil.
The decision comes nearly two months after the signing of the agreement between the Iraqi Federal Government and the Kurdistan Regional Government on 1 October 2020, which stipulates the formation of a new administration and the reorganization of the security oversight in Shingal district.
Khal Ali, the commander of the Popular Mobilization Forces (PMF, aka Hashd al-Sha'bi) in Shingal, told KirkukNow: "The decision to take down flags of all factions is only for the district centre, but if orders come to take down Hashd's flags everywhere [in the district], then we will abide."
Ali says that the PMF has only raised the Iraqi flag since 2017, except inside their headquarters and the joint checkpoints on the outskirts of Shingal.
On 19 November a force from the Federal Police, numbering more than 2,000, was deployed to Shingal.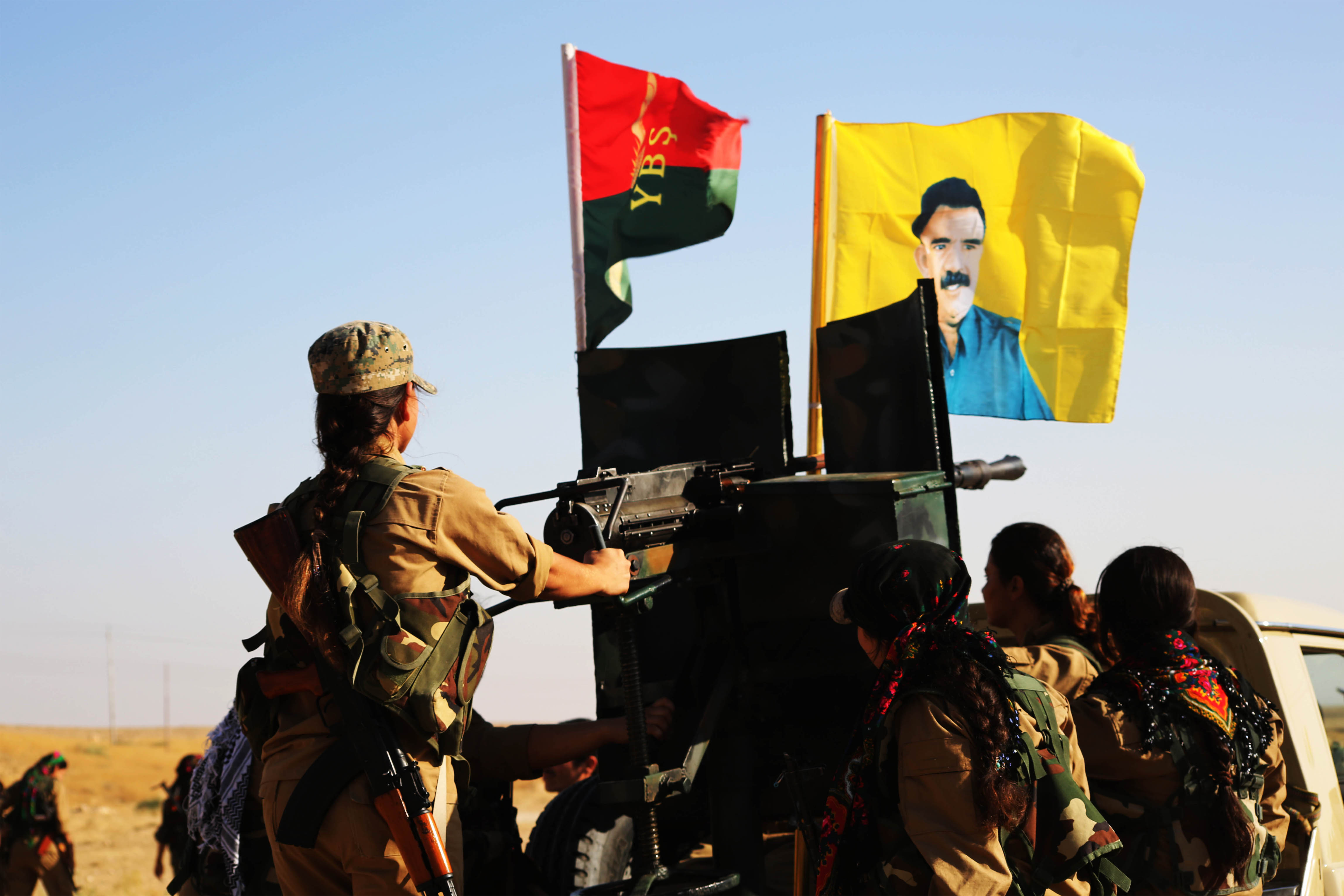 Haydar Shasho, commander of Ezidkhan Protection Forces, told KirkukNow: "Four days ago, we took down our force's flag from our base. And that wasn't due to a request or a decree from Baghdad, but our own initiative in order to [encourage] other forces to take down their flags."
Shasho supports the government's decision on taking down the flags as well as the Baghdad-Erbil agreement, "because it is in the benefit of all, that's why we will implement any decision the Iraqi government takes and will not create hurdles for the agreement."
Many Ezidis in Shingal are against the agreement, especially supporters of the forces affiliated with the Kurdistan Workers' Party (PKK), and have staged several protests to express their objections.
Haso Ibrahim, deputy chairman of the Self-Administration Council, which also speaks on behalf of the Shingal Resistance Units (YBŞ), which is close to the PKK, told KirkukNow: "We haven't removed our flags anywhere, and we inform all sides that we are not prepared to remove the flags on our bases under threats and pressure. But we will have a different stance if it's done through an agreement with the Iraqi government."
The Iraqi Joint Operations Command declared last week that within the framework of the Baghdad-Erbil agreement on Shingal, only the Federal Police will be stationed inside the district and only the Iraqi flag will be allowed to be hoisted.
The district of Shingal is located about 120 km west of Mosul in Nineveh province. It is considered part of the disputed areas according to the Iraqi constitution.