The Iraqi Minister of the Interior, Othman al-Ghanimi, has suggested that the Ezidkhan Asaiysh to become part of the armed forces under the command of the Federal Government.
The minister made the suggestion during a visit to Shingal on 13 December meant to examine the hurdles facing the implementation of the Erbil-Baghdad agreement on Shingal, which was signed in October.
Natiq Alo Ahmad, Shingal district's chief of police, told KirkukNow that the minister of the interior visited the police headquarters to discuss the security of the district and mechanism of implementing the agreement.
"The minister of the interior has offered the YBŞ Asaiysh the option to be put under command of Iraq's National Security or the Hashd al-Sha'bi [PMF]. This will be offered to the commanders of that force with the aim of reaching a final agreement," Ahmad said.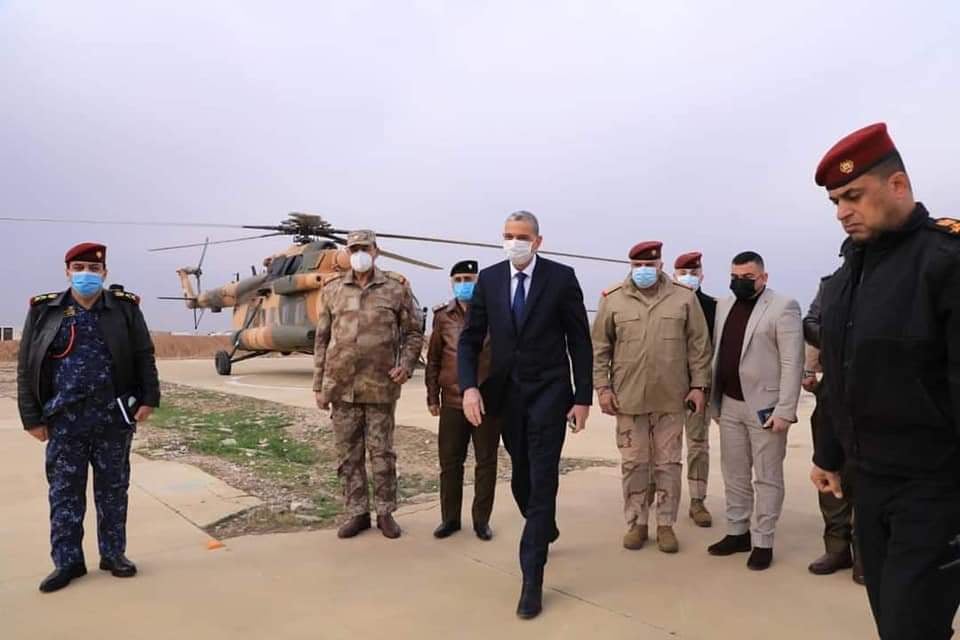 Ahmad added that the minister has stressed that only police and the 'interior forces' may stay inside the Shingal town.
The Ezidkhan Asaiysh was formed as part of the Shingal Resistance Units (YBŞ) after Shingal district was retaken from ISIS militants to secure the town in the districts, and they number more than 1,000.
Haso Ibrahim, deputy head of Shingal's Self-Administration (which speaks on behalf of YBŞ), told KirkukNow: "The option offered by the interior minister is good, provided that the Asaiysh can remain inside the town. We don't mind whether it's made part of the National Security or the Hashd al-Sha'bi, because salary is not important for us."
Several demonstrations have been staged in Shingal in opposition to the Baghdad-Erbil agreement and the order for Ezidkhan Asaiysh to leave the town.
The order came after the Federal Government deployed a force of the Federal Police to Shingal recently.
footage of demonstration in Shingal against the order to remove Ezidkhan Asaiysh from Shingal town – December 2020 – KirkukNow
The Kurdistan Regional Government and the Iraqi Federal Government signed an agreement on 1 October to form a new administration and to reorganize the security oversight for the district.
A number of MPs representing Karbala and Najaf also visited Shingal on 13 December.
Khal Ali, a PMF commander in Shingal, told KirkukNow: "The visit by that delegation was to listen to people and government offices. Each institution has given them a number of requests so that they work on them in parliament."
The district of Shingal is located about 120 km west of Mosul in Nineveh province. It is considered part of the disputed areas according to the Iraqi constitution.