Following the Federal Government's decision to close IDP camps and return the displaced their original areas, the Khanaqin administration prevents them from residing in villages and other areas of the district.
The Federal Government decided in October to close Alwand 2 camp and more the IDPs to the Alwand 1 camp in preparation for their return to their home regions.
My house was destroyed; I don't want to return to my home region
"I was told to leave the camp. I don't know where to go in this cold, because my house is destroyed and I do not want to return. I rented a house in one of the villages in Khanaqin, but the village commissioner informed me that I must evacuate the house and that I am not allowed to live there," said Mahmoud Ali.
Mahmoud is from Jalawla sub-district and used to live in Alwand 1 camp in Khanaqin. He said, "they do not allow the displaced families who were in the camps to live in the Khanaqin area, so I am compelled to go back to Jalawla and rent a house there."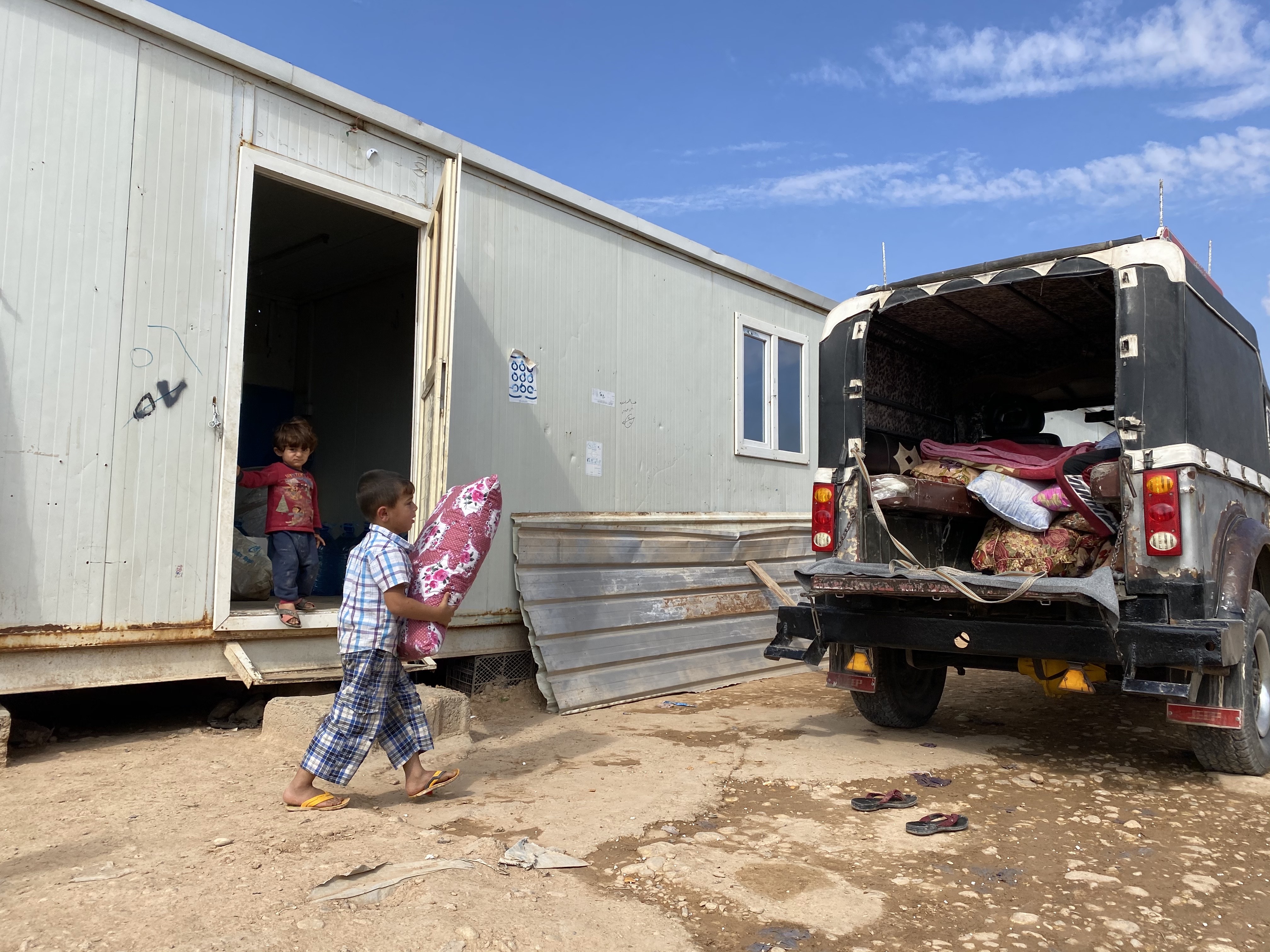 Yusif Ibrahim, the PR person of the Khanaqin administration, told KirkukNow that they have received instructions from the Federal Government to inform all village commissioners to not allow any IDP who leaves the camps to settle in the region, as they must return to their home regions.
The Iraqi government has launched a campaign to close all IDP camps before the end of the year, by facilitating the "voluntary" return of the IDPs and granting each family an amount of 1.5 million dinars (about $1,260). But many of the IDPs say they are being forced to return.
Mithaq Abdulmahdi, director of Alwand 1 camp, told KirkukNow: "According to the decisions of the Iraqi government, also families whose homes were destroyed or damaged must return [to their home regions] and rent a house there."
a number of families still live in the camps, because they don't have security clearance
According to Abdulmahdi a number of families still live in the camps, because they don't have security clearance. And that the authorities are making efforts to resolve the issue.
In collaboration with the UN, the Federal Government is attempting to bring about social reconciliation in several provinces, hoping to pave the way for IDPs to return, especially those who are perceived to be ISIS supporters or have had a family member who joined the extremist group.
During the ISIS war between 2014 and 2017, about six million people were displaced and one million of them have not returned to their home regions yet due to lack of basic services and the destruction caused by the war.